CAMPUS & FACILITIES

Shining Star International School is built on a sprawling 10 acre complex and consists of the original school block and a spanking new building with state of the science and computer labs. A library with 24,000+ books and magazines hones our ' STARS ' reading skills. Nestled between the buildings are the running tracks, football grounds, cricket pitches, badminton and basketball courts. A circuitous kitchen garden surrounds the grounds where children plant and grow their own vegetables, fruits and trees. A cavernous auditorium with a seating capacity for 800 people doubles up as a sporting arena for badminton, basketball and volleyball.
Here is a closer look at some of the facilities offered at the campus:
LIBRARY
The library boasts excellent facilities for research, viewing, quiet reading or group collaboration. 24,000 + books, periodicals, and journals grace its shelves.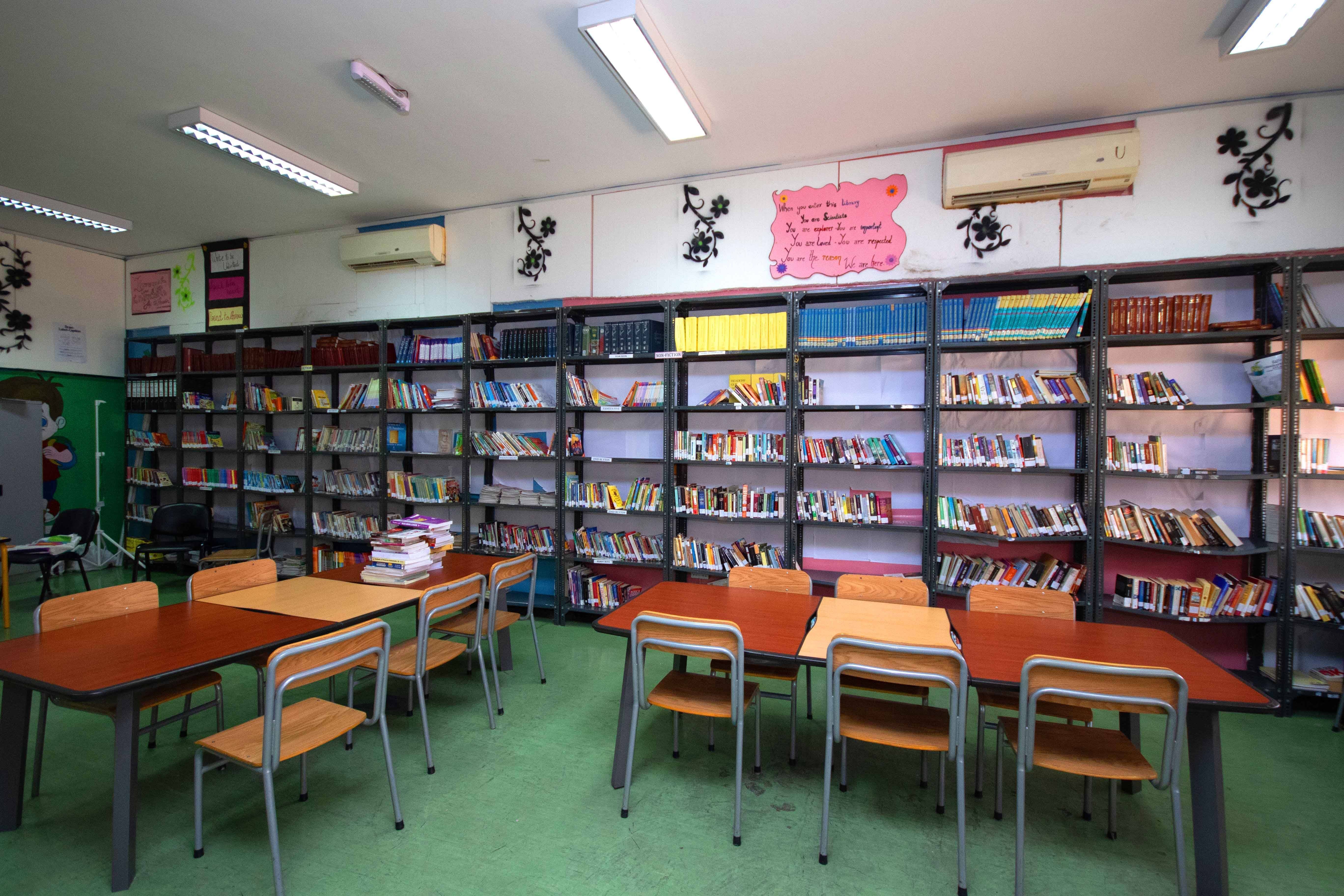 COMPUTER

LABORATORY
The computer lab has its own high-speed internet access which allows students to use fast machines running the latest softwares.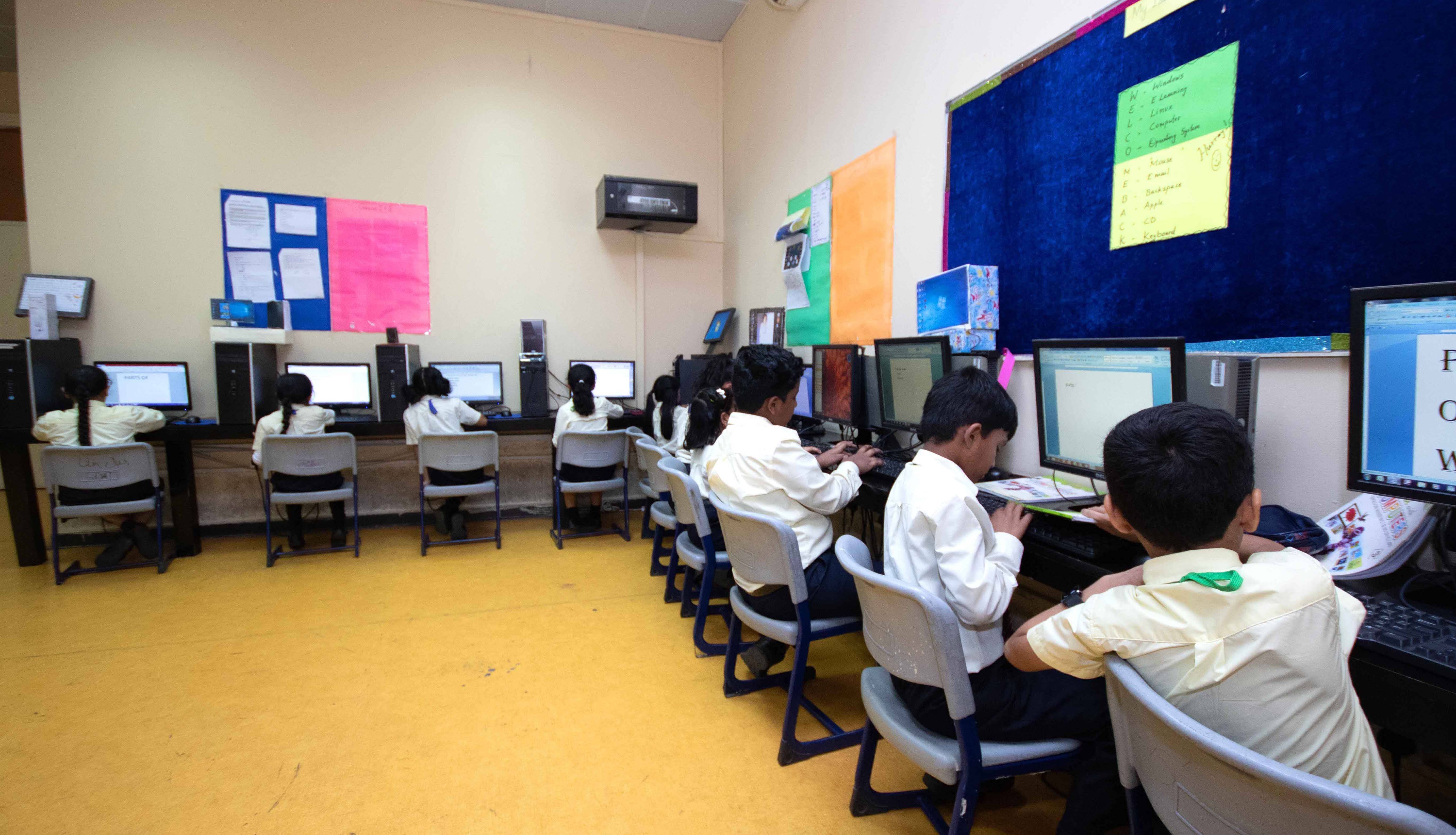 TRANSPORT WITH GPS TRACKING
Our buses are being equipped with RFID access and GPS tracking which will become fully operational in October 2019. We currently provide 30+ routes to students from all over Abu Dhabi.
ROBOTICS
We provide children with a first-hand experience of building and programming their own robots. Some of our recent endeavors have received wide national acclaim and our robotics curriculum provides children with an in depth preview of the huge possibilities of AI.
CAFETERIA
An in-house cafe serves fresh, hygienic and nutritious food and snacks to students and staff members.
MULTIPURPOSE AUDITORIUM
A spacious auditorium houses seats 800+ people and is well equipped to hold workshops, events, activities, and indoor sports.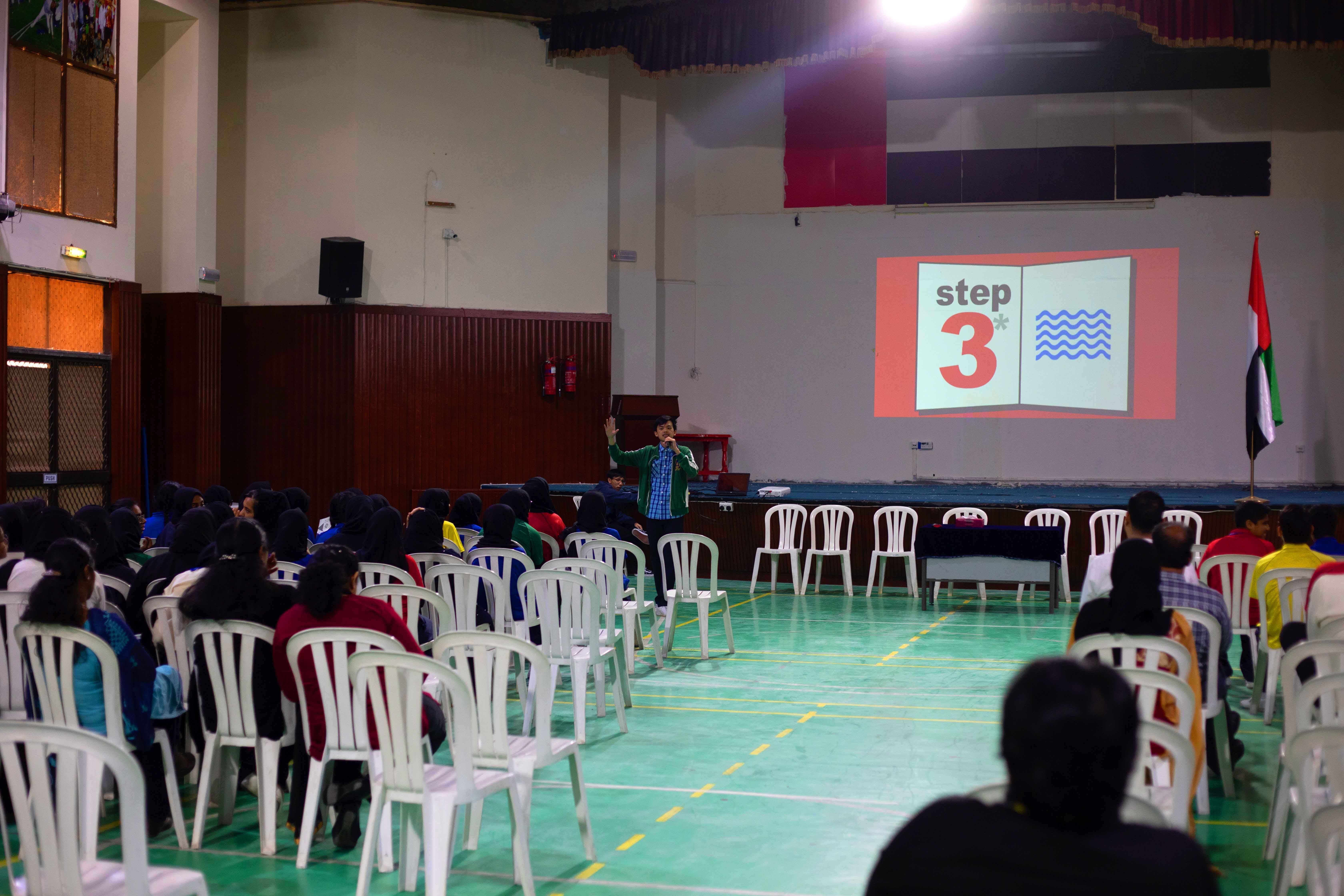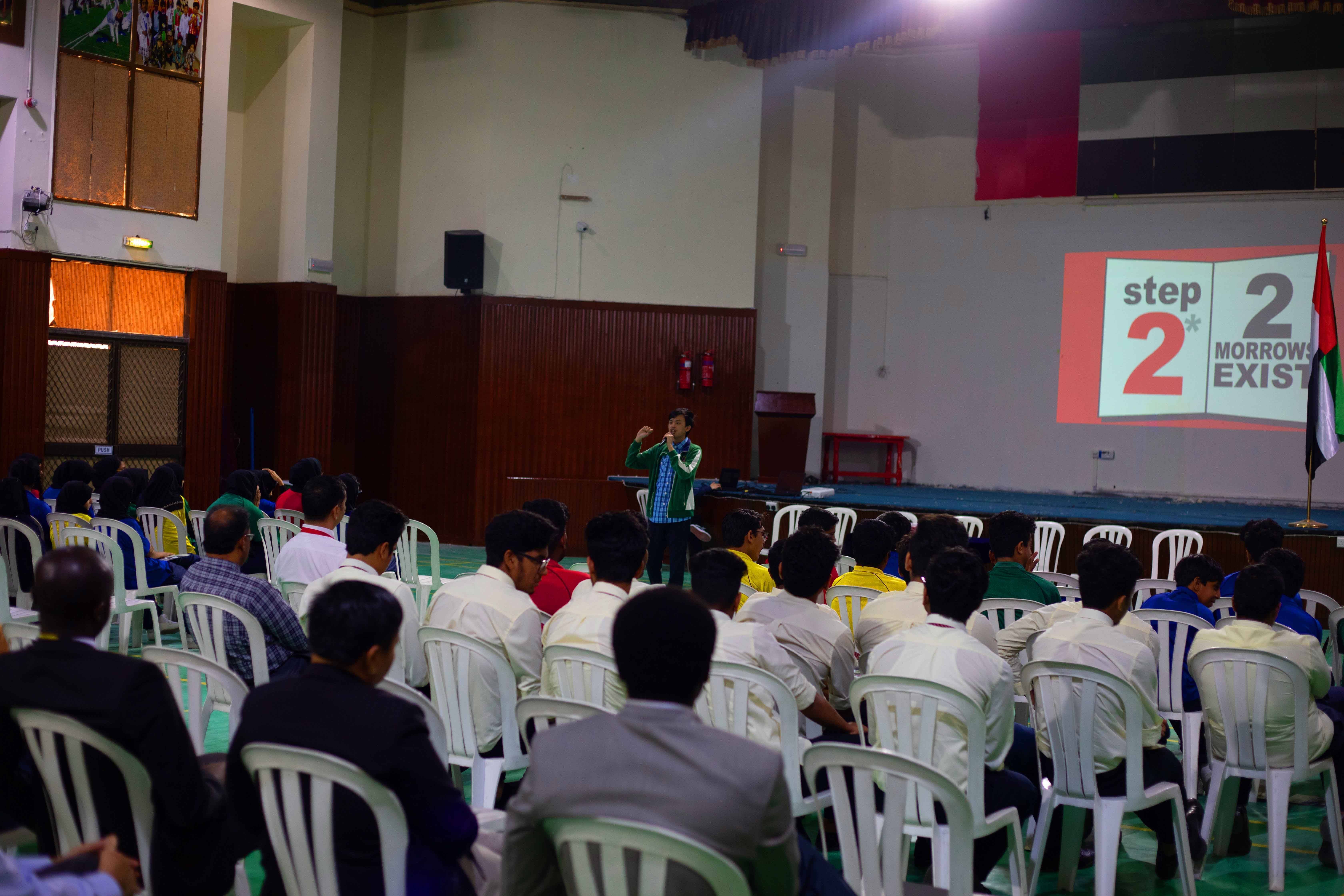 HEALTH CLINIC
The school clinic is staffed by a qualified nurse during school hours and consists of a diagnosis, medication and treatment room.
SCIENCE LABORATORY
Our state of the art science labs, facilitate our children in all their scientific experiments and practical observations under the guidance of our veteran science teachers.
New Mosque & In-house Imam
We have just introduced a mosque and hired an in-house imam to lead the prayers for the group of our Muslim community.